What Is Hair Botox? Is It Helpful For Hair Health?
Apr 06, 20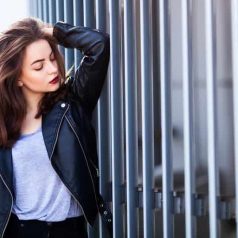 Beauty traditions have been changing day after day. One day coloring your hair is in trend whereas on the very next day it becomes outdated, so in this way style and beauty statements keep on changing every day.
However, having good shiny and long hair have always considered beautiful as it meets the ideal level of beauty as we are conditioned from childhood!
We are here discussing that if hair Botox makes your hair grow into shiny glossy hair? If you are also keen to understand the aspect of Botox better, then take a look into details stated below.
Does hair Botox treatment help with hair growth?
Botox is meant with a treatment that is practiced to treat certain muscle conditions and for aesthetic improvements.
Hair Botox is helpful in correcting your scalp condition and providing you with naturally smooth and conditioned hair.
So if you are going for long pixie haircuts, then considering for hair Botox treatment would be helpful surely.
Hair Botox is a beneficial treatment to practice for your hair as you can attain the following benefits from it surely.

Removes frizz
Due to high concentrated hair products, our hairs tend to lose natural oils from the scalp. This loses natural oils results into frizz, so hair Botox can fill in the gaps in your hair fibers and heals your hair follicles.
Adds shine to hair
Hair Botox is a deep conditioning hair treatment that corrects the frizz of the hair. With appropriate hair conditioning, roughness and dryness are compensated with good shinier hair.

Hydrate hair
The deep conditioning factor of Botox treatment is helpful in hydrating your hair completely. Different factors, such as pollution, as well as poor hair care practices, can lead to dehydration of hair so it can be easily corrected with different nutrients present in Botox treatment.
The summary
From the details stated above, it is transparent that Botox treatment case hair growth is helpful surely.
For people with dry and lifeless hair, Botox treatment can be proven as life savior as it full of proteins, vitamins, antioxidants, and other nourishing hair ingredients that deal with hair health finely.
In addition, hair volume can also be maximized with the Botox treatment in a much appropriate way without causing any harm to hair health. If you are looking for a healthy treat for your hair, then hair Botox is the ultimate solution.